Process &amp Development
For a course in Integrated Product Development, I spent several weeks working with a team to develop a real product that could be brought to market and generate positive net profits. The project began with identifying opportunities for innovative products, new or re-designed, aimed toward college students. Everyone produced several product ideas, which were narrowed down through multiple rounds of class-wide voting. One of my ideas—for a color-changing beverage thermos to indicate temperature—was voted into the final round of products, and three classmates joined me in developing it.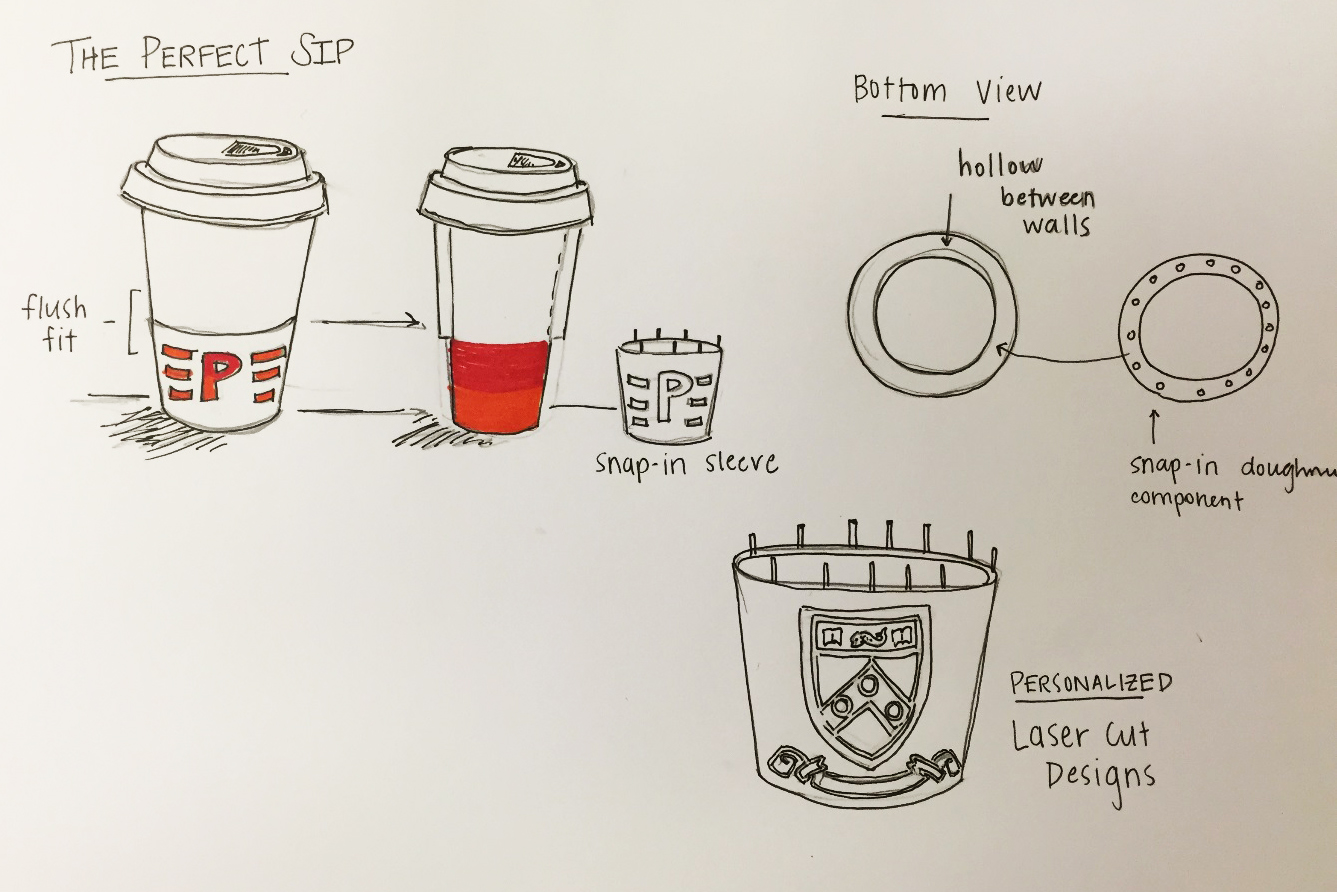 In the beginning stages of development, my team analyzed customer needs and acquired feedback from potential users to determine specific design solutions. After receiving feedback and researching available materials for prototyping, our design evolved from a full-sized thermos to a temperature-indicating reusable beverage sleeve that could fit around the paper cups of coffee shops. We found that college students would be more likely to carry a reusable beverage sleeve than an entire thermos. Scaling back the size of our product also cut down on manufacturing cost and was more feasible to make during our prototyping stage.
Before beginning to prototype, I provided the team with hand-drawn sketches and 3D models on Google Sketchup (pictured) to visualize our product. After ideation and with our available resources, we designed sleeves to be 3D-printed using AutoCAD software for modeling. The sleeve contained a narrow slot for a removable temperature-sensitive color-changing slip. The slips were coated with pigment that changed color when hot and transitioned back as they cooled.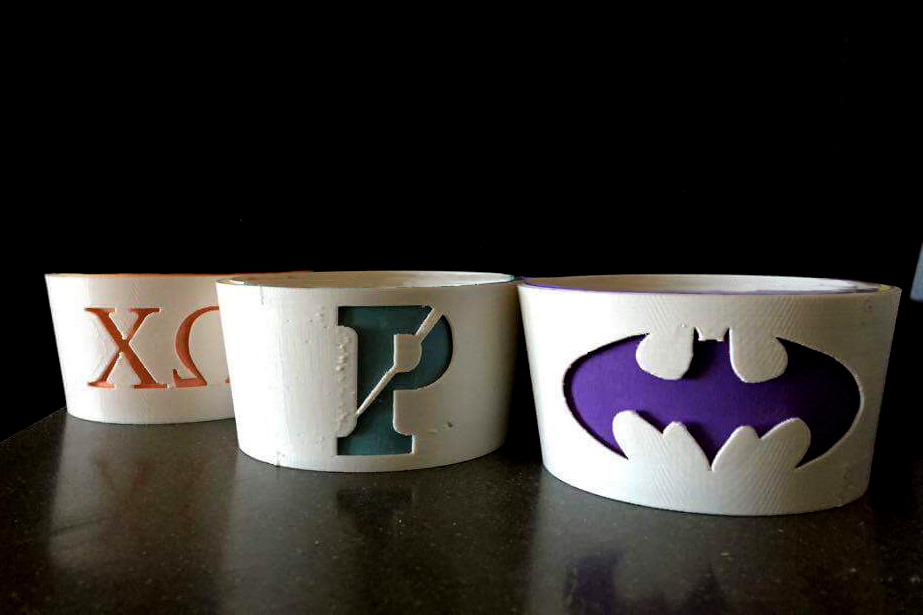 In the final stages of development, we created a cost model and a kickstarter video to pitch the product to our classmates. At the end of the semester, we showed our product at a design fair where attendees could vote for which products they would buy. In the end, our product performed below-average in market share but did well in terms of profits.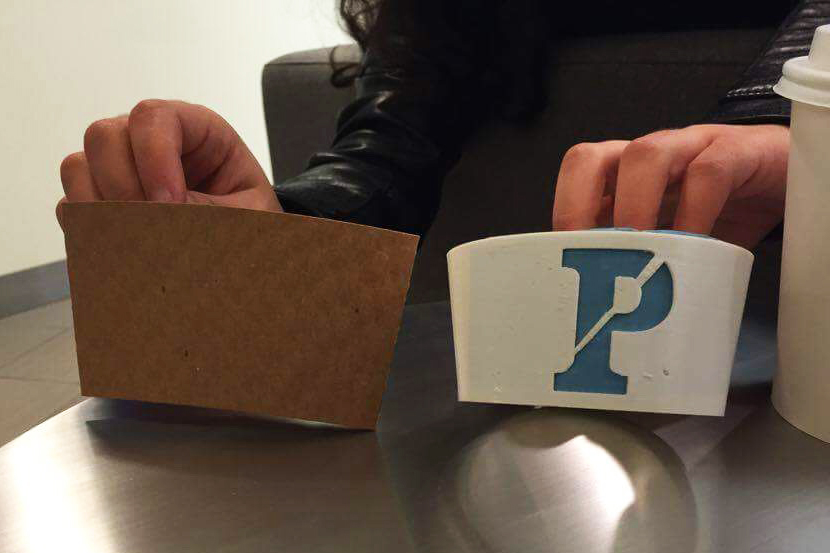 If we had more time and resources for development, I think our product could have been reworked and simplified to be an environmentally conscious alternative to using paper sleeves at coffee shops.